Questions? Call: 515-822-0203
Easy Update Options
On a network?
Call Mike Alft at 610-368-5749. Mike is a network guru and he will walk you right through the update. It will take 60 seconds and it's free.
Use the Update Feature
Pur your mouse over the words "Free Program Resources" in Support Master and click "Program Updates". For detailed instructions on using the built-in update feature of Iowa Support Master,
Click Here
.
Navigate to the Update File - Standalone and Networks
1. Exit out of Iowa Support Master
2. Using My Computer, navigate to the location where Iowa Support Master was installed. (If you are not sure, click on the "About" button in the program and look at the white field to see where the program was installed. Make sure you exit out of the program.)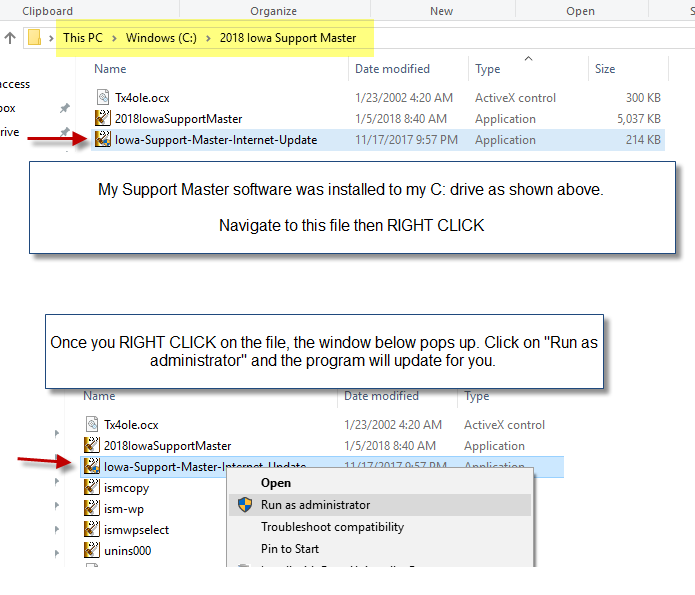 Download - Copy - Paste
Step One: Download the file - DO NOT RUN IT (make sure you know where the file is being saved).
Step Two: Make sure nobody is running Iowa Support Master. It cannot be running when you update. If you are on a network, make sure none of the stations have the program running, idling, etc.
Step Three: Replace the file on your computer or network where Iowa Support Master is installed. If you are unsure where the program was installed, click on About and look mid-screen to the white background field. This will tell where the program is installed.